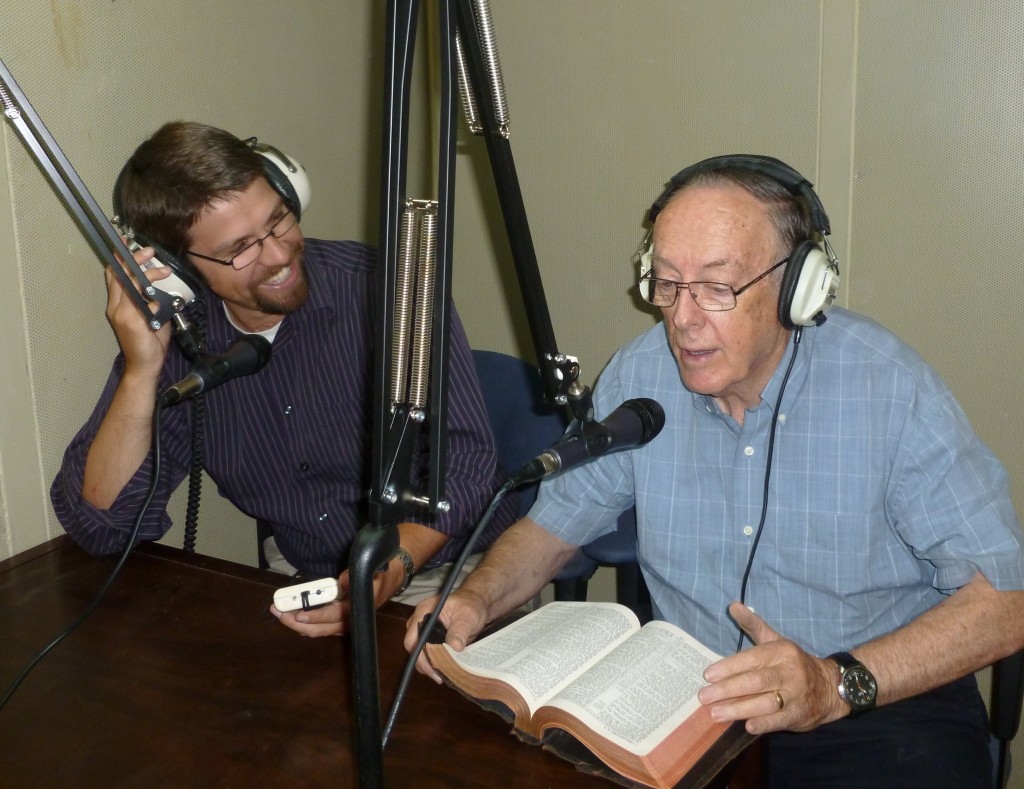 For over 30 years, Galcom has partnered with pastors and missionaries worldwide to help them multiply their impact using radio.
The question was, why hasn't Galcom used radio themselves to reach their local community with the Gospel?
Introducing the Mission Compass Radio Show, an exciting 30 min program with encouraging reports from around the world, challenges from God's Word, and testimonies from people, just like you, who are using their unique skills and gifts to make an impact in their community. Each week, join Canadian Director, Tim Whitehead, and Galcom Co-Founders, Allan and Florrie McGuirl, as they share what God is doing through the ministry of Galcom International.
Listen Live
Canada
USA
International
---
Current Topics
Aired 09-25-21 Russell Bartlett and Philpott Memorial Church
Join Tim Whitehead this weekend when he speaks to Russell Bartlett, Pastor at Philpott Memorial Church, as they discuss how we can best respond to current world crises in a meaningful and Jesus-centered way.
Aired 09-18-21 Cal Bombay, Galcom and "Double Harvest"
Join Tim Whitehead and Cal Bombay this weekend as they discuss our partnership program, "Double Harvest." Learn more about how you can be involved in this initiative, so that you can help South Sudanese refugees living in Uganda. Why are there so many refugees in Uganda? What are their needs? Cal will answer these questions, so that together we may be able to feed both the bodies and souls of those who are living in underprivileged communities.
Aired 09-11-21 "Claudia"
Join Tim Whitehead this week when he speaks to "Claudia", a missionary who worked in a closed country, as she shares what it means to be a believer in a country that doesn't allow Christianity.
Aired 09-04-21 Mark Vanderkooi and TEAM
Join Tim Whitehead and Mark Vanderkooi, TEAM missionary in Chad, Africa as they discuss how Mark and his wife Diane have been ministering to the Kwong people group using radio, translating Scriptures, caring for children, and discipling and teaching pastors.
Aired 08-29-21 Dave Casement and Galcom International Canada
Join Tim Whitehead and field technician Dave Casement as they celebrate and discuss what God has done in Dave's life and through his work at TWR and Galcom.
Aired 08-24-21 Kate Michel and Radio 4VEH
Join Tim Whitehead and Kate Michel, Marketing & Communications Director of Radio 4VEH, as they discuss relief measures for the August 22nd earthquake in Les Cayes, Haiti. Join Galcom to send emergency radios that will communicate vital medical and aid information to those impacted by the earthquake.
Aired 08-14-21 Tim Walker and Ethnos
Join Tim Whitehead and Ethnos Missionary Tim Walker, as they discuss the importance of translating the Bible into the listener's heart language, so that all may come to hear the good news of Jesus.