Books
Reset Devotional with Bonnie Sala – Free by request
We all need a daily reset! Bonnie Sala shares 2-minutes of truth and grace from God's Word that will reset your spiritual life. Learn to connect the way you live with what you believe.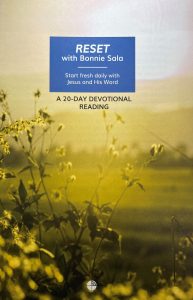 Waves of Hope by Allan McGuirl – $10
This is the compelling story of how God started Galcom. Filled with remarkable events, this book will keep you riveted page after page!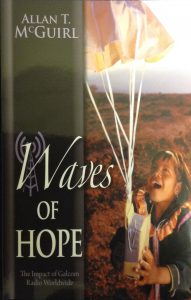 Thirty Days of Faith with Allan & Florrie McGuirl – $5
Join Allan and Florrie McGuirl as they lead you through thirty days of amazing Galcom stories, along with thought-provoking devotionals to inspire you in your walk with Him.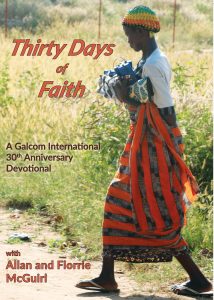 He Who Has Ears to Hear by Gary Nelson
He Who Has Ears to Hear is written by Gary Nelson, one of Galcom USA's Board of Directors. It is full of more encouraging stories of how God has used radios around the world to bring people to Him.