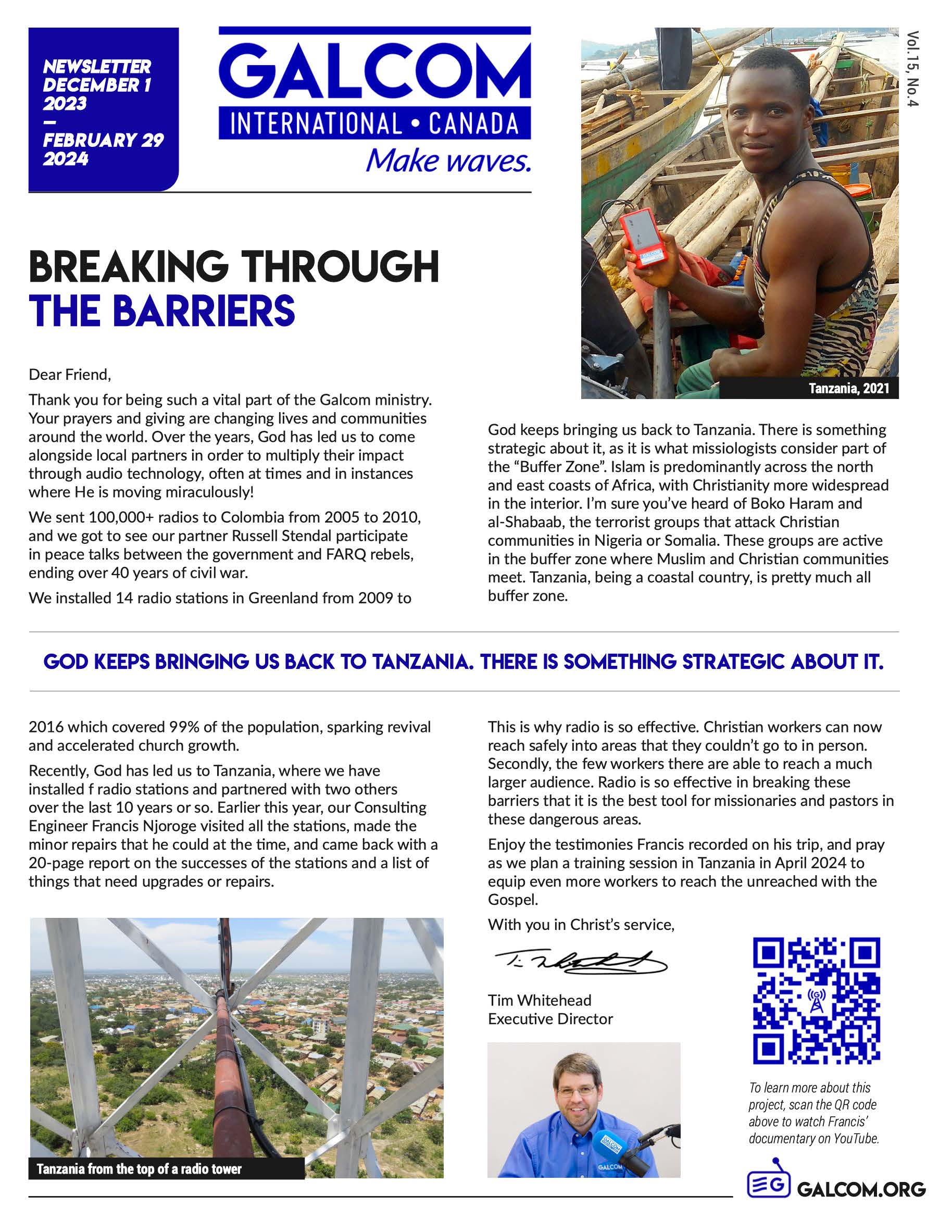 Each quarter, we publish the Galcom prayer calendar to provide ministry updates, outline some of our current radio distribution and radio-station projects, and to summarize results that some of our ministry partners have experienced as we work together to help reach every tongue, tribe and nation with the Gospel of Jesus Christ.
To receive our Quarterly Newsletter and Prayer Calendar through the mail or via e-mail, you can register online by clicking on the button below.
Note: Galcom International does not sell or give away names, addresses or email addresses to any third parties.