Over the years Galcom has been asked to install small FM radio stations in areas that can be troublesome at times. The possibility of the station being stolen or vandalized is a concern. How do we avoid this until things settle down?
Galcom has also been asked to support relief efforts with communication equipment. When power lines are down, how can victims receive vital information on where to find clean water, food, or medical attention? Galcom has distributed thousands of solar-powered, fix-tuned radios to supply people with the means to hear important emergency broadcasts. What happens when broadcasting operations are down as well?
Introducing the OmniStation, an all-in-one portable FM broadcast station. In about one hour, this microphone-to-antenna solution can be on the air. Main studio and broadcast components are contained in two rugged flight cases. These can also be taken as accompanied baggage on a commercial flight. The OmniStation comes with a high-gain omnidirectional antenna and runs on universal voltage 100-240 AC.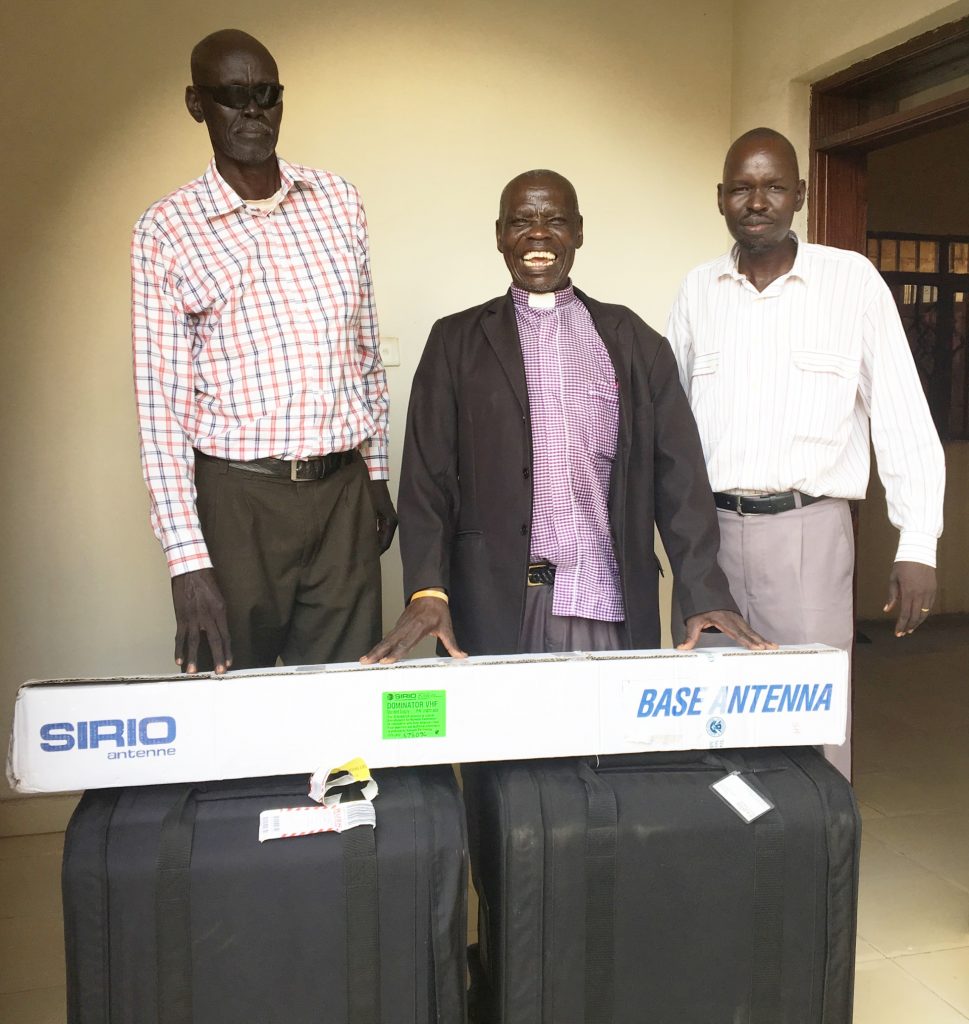 ---
Features
2 microphones and table stands
8-channel mixer
CD/USB/SD Card player
Headphones
Computer with playout and recording software
Audio compressor
250 W transmitter
Antenna and 22 m (75 ft) coax cable
Portable receiver
Dummy load
Specifications
100 – 240 VAC
Power consumption:

idle: 100 W
transmitting power: 250 W
transmitting draw: < 450 W

Transmit frequency: 88-108 MHz
Coax: 50 Ohm N-Type connector