---
For this reason, since the day we heard about you, we have not stopped praying for you.
– Colossians 1:9
---
Prayer is essential to this ministry! Galcom International's Prayer Calendar is sent out four times a year. With prayer being our foundation, we fill it with requests for our partners, volunteers, staff and projects.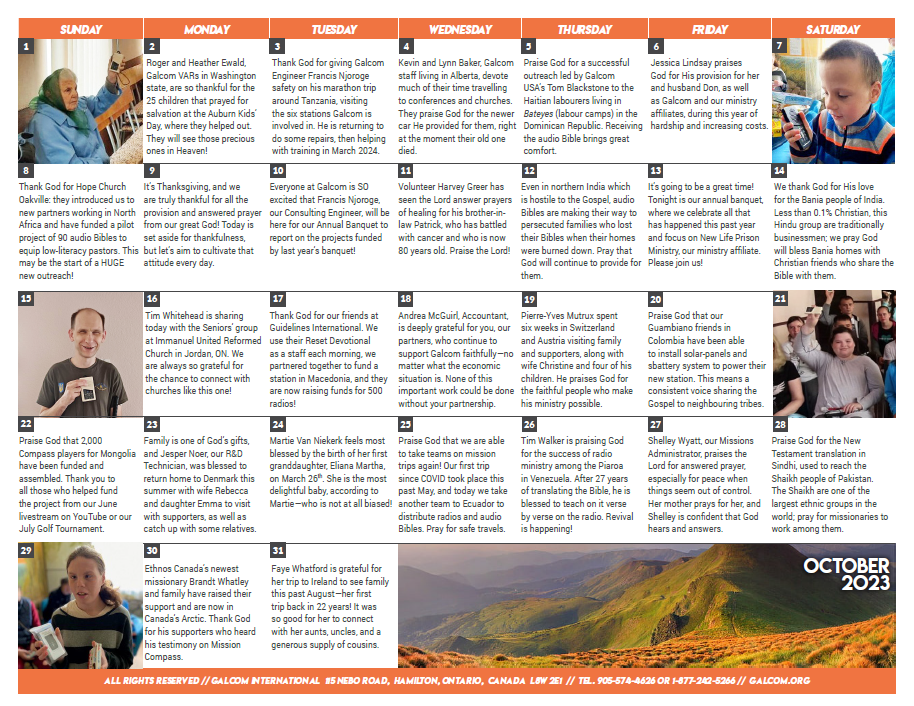 Note: Galcom International does not sell or give away names, addresses or e-mail addresses to any third parties.
Do you need prayer?
At Galcom we begin each morning with prayer. If you have a prayer request, send it to us. We will pray for you!