Galcom International has helped more than one hundred low-power radio stations by researching, designing and installing towers, transmitters and studios. We custom-design every project to the unique conditions and needs of our ministry partners.
Galcom International's ministry focuses on "low-powered" broadcasting only. Low-powered radio broadcasting is typically considered to be any station with a transmitter of 2,000 watts of power or less. Politically, it is easier in many countries to receive approval for a low powered or community license than a large commercial station license. Other technical missions such as Trans World Radio (TWR) or SonSet Solutions can help with high-powered broadcasting needs.
Technical Needs
Studio
Galcom's set-up contains a basic studio with on-board mixing and inputs for mics, computer, MP3 or CD. This is great for missionaries involved in other work, enabling them to air
pre-recorded programming or limited live broadcasts. Set it and forget it. Galcom can also source the best value (high-quality, low-cost) equipment available on the market for larger "professional" studios. Contact us for a price list for all your studio needs.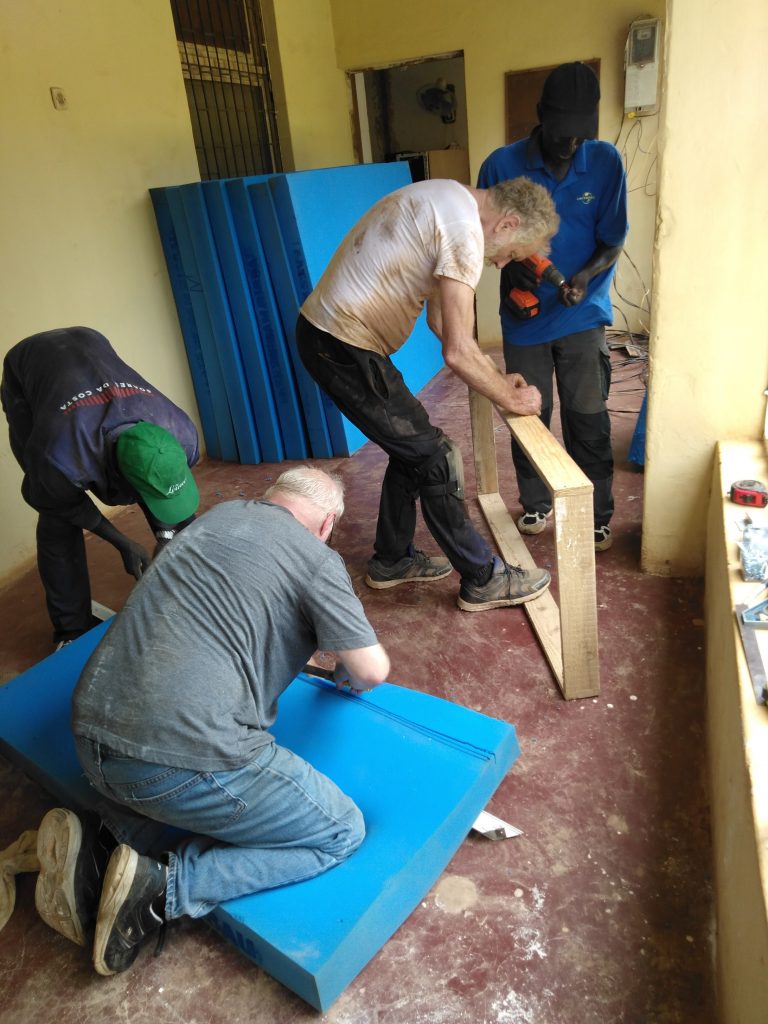 Transmitter
Galcom custom builds each radio station and individually selects the most appropriate transmitter for the situation but we tend to favour Crown or RVR transmitters for lower power stations and Nautel transmitters for projects needing 1000 watts or more. The most important issue for Galcom is durability in harsh environments.
Tower and Antenna
Depending on circumstances, Galcom uses various tower solutions, from "masts" to freestanding and guyed towers.
Galcom International technicians can help determine what type of antenna can maximize the broadcast range for your area. Propagation studies are done to show potential range over a given landscape. The radio-transmission antenna is as important to quality transmission as any other part of the radio station.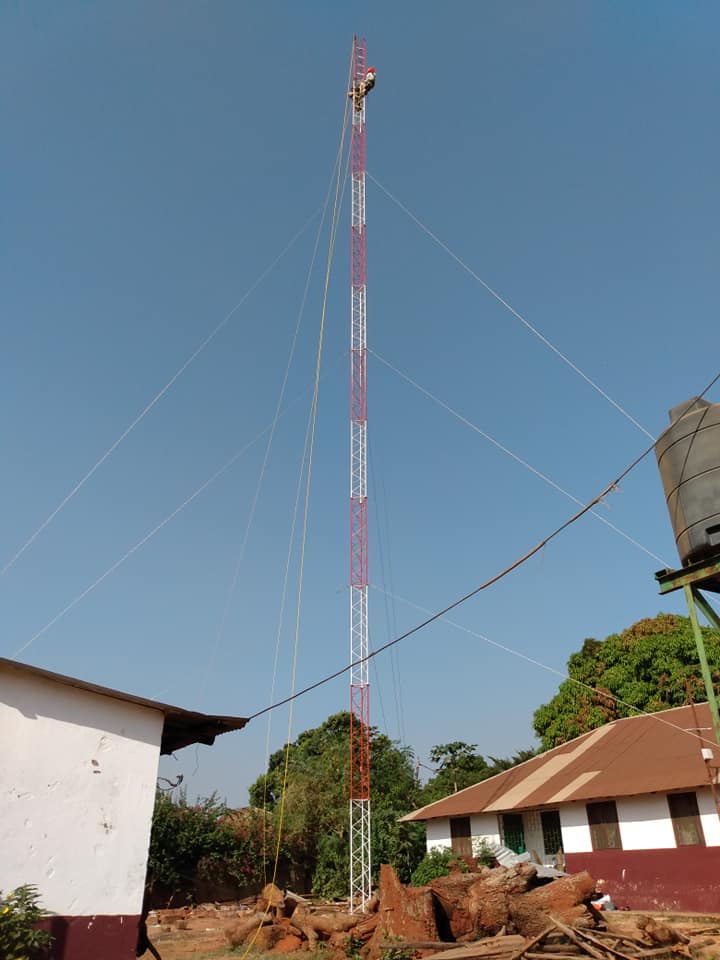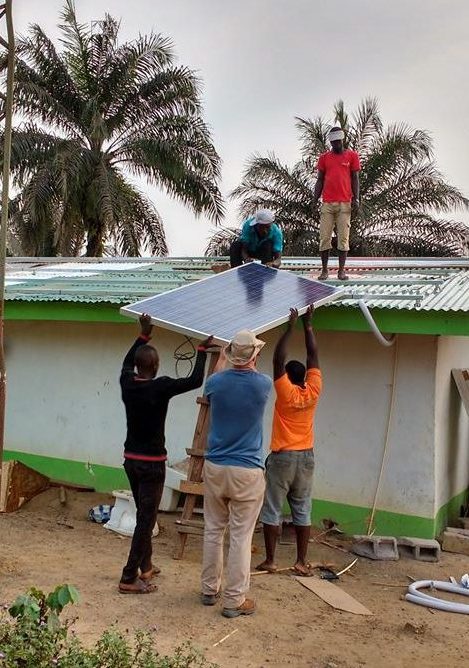 Solar
Many missions we works with are not connected to an electrical grid. Diesel fuel costs are prohibitive causing stations to shorten their broadcast day. When appropriate, Galcom has installed solar arrays and battery storage. Typically stations under 300 watts have been candidates for solar power. In very remote areas a low-powered station can run completely off of solar or wind-generated power. Galcom performs all the calculations for optimal harvesting and storage of power.
Financial Needs
The cost of a low-powered FM-radio station is relatively low. Transmitter prices for 10 watts to 2,000 watts typically range from $1,500 up to $20,000 US dollars. The cost for a basic semi-professional radio studio is approximately $4,000. However, a complete basic station can be installed for as little as $4,800 for transmitter, antenna and studio.
Practical Needs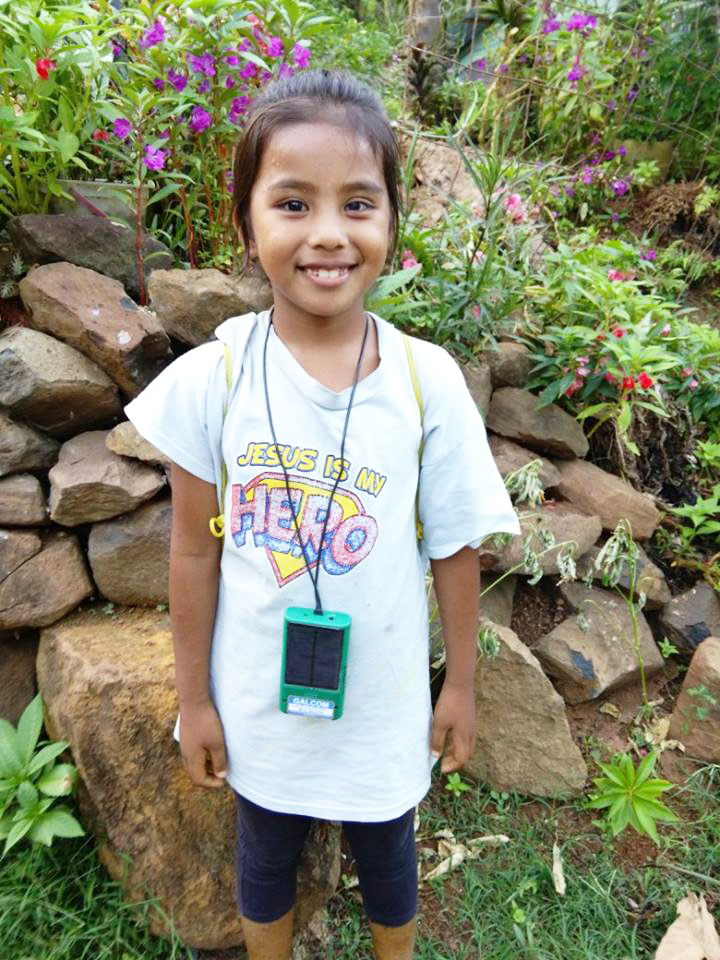 Typically, a low-powered radio-station broadcast will reach a 20 to 30-mile radius depending on terrain, the wattage of the transmitter, and the height of the transmitting tower. Distribution of solar-powered, fix-tuned radios can blanket an area surrounding the radio station, reaching thousands of people up to twenty-four hours a day in their own language.
Your Own Station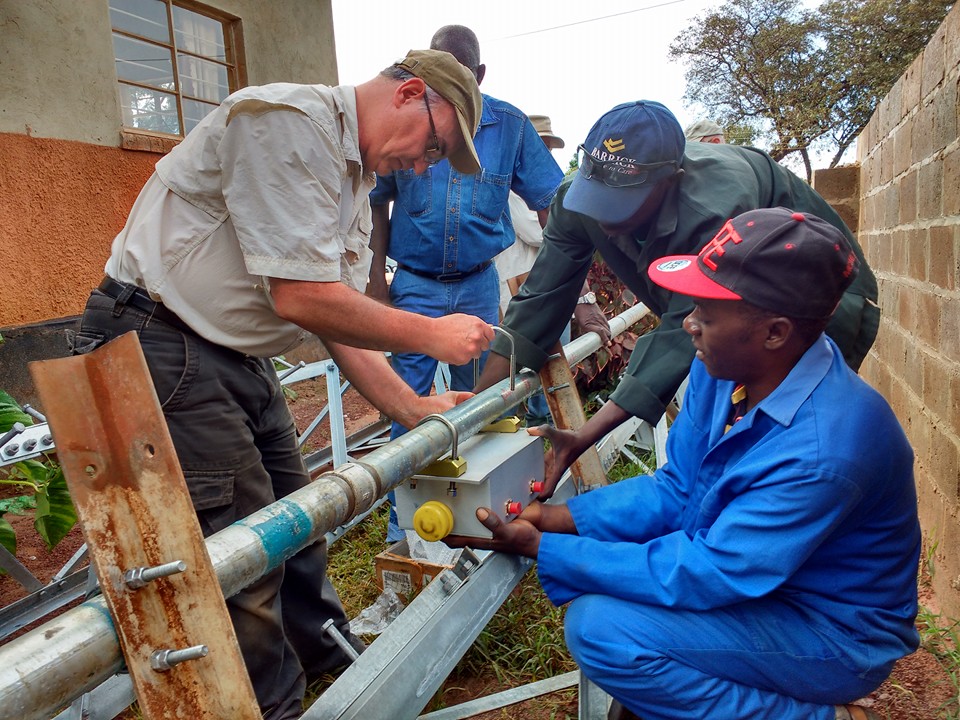 Galcom International exists to equip pastors and missionaries with the tools to multiply their impact. If you are working in missions and would like to partner with Galcom International to establish a low-powered FM-radio station in your area, please contact us for more information.