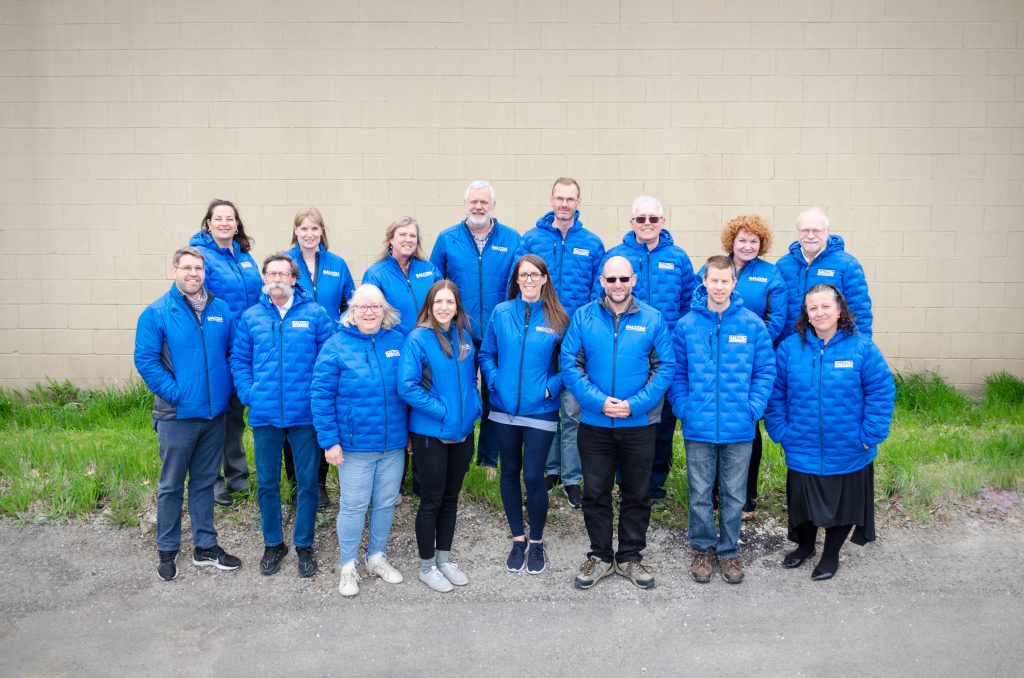 Galcom International Canada is the world-wide manufacturing and production site of Galcom products since 1995. Not only are the radios and audio Bibles assembled onsite in Hamilton, Ontario; radio stations are also designed and assembled to be installed around the world, and tower installations are planned and coordinated.
The Canadian office also organizes radio-distribution trips in coordination with our ministry affiliates, in which volunteers can participate by personally handing a radio out to a grateful recipient.
Galcom Canada also houses the R&D department creating innovative new products to assist ministries in reaching the lost through radio and other audio media.
Staff
Kevin Baker – Radio Station Field Technician
Lynn Baker – Western Region Area Representative
Rev. Carolina Bartholomew- Media Promotions Coordinator, Spiritual Care Facilitator
Michelle Cope – Ministry Affiliate Coordinator
Günther Eichmann – Partner Relations Representative
Kevin Horan – IT Technician (seconded from GRN)
Cathy Horvath – Production Administrator
Jessica Lindsay – Partner Services Coordinator
Andrea McGuirl – Accountant/Administrative Team Lead, Human Resources Co-ordinator
Francis Njoroge – Consulting Engineer, Africa
Jesper Noer- R&D Technician
Pierre-Yves Mutrux – R&D Chief Engineer/Technology Team Lead
Ken Tompkins – Audio Library Coordinator
Martie Van Niekerk – Administrative Assistant
Faye Whatford – Communications Team Lead
Mitch Whatford – Production Team Lead
Rev. Tim Whitehead, CMA CPA – Executive Director
Alastair Wyatt – Missions Team Lead
Shelley Wyatt – Missions Administrator
Board of Directors
Tom Blackstone
Roelof Datema
Kurt Davis (Treasurer)
Jeremy Doorten (Vice-Chairman)
Harald de Jonge
Rob Kapteyn (Chairman)
Anthony Ngai
Diane Roberts (Secretary)
Ken Vis