Inspire Your Faith With Our
FREE

30-Day Devotional
Thirty Days of Faith
Galcom International's powerful devotional, Thirty Days of Faith, is a compilation of true-life accounts that testify to God's presence and faithfulness through the ups and downs of 30+ years of ministry.
Join one of our founders, Allan McGuirl, and his wife, Florrie, for thirty days of amazing Galcom stories, along with thought-provoking devotions to inspire your walk with God.
It is our hope that these testimonies, reflections, and prayers will help deepen your faith as you read about God's miraculous works.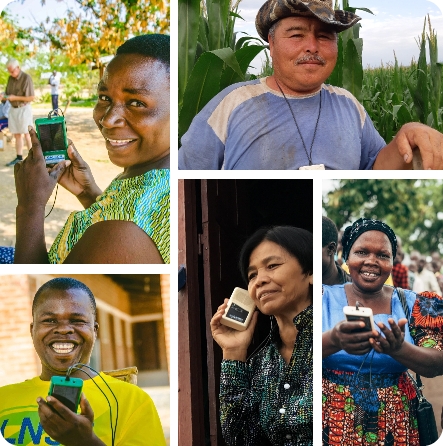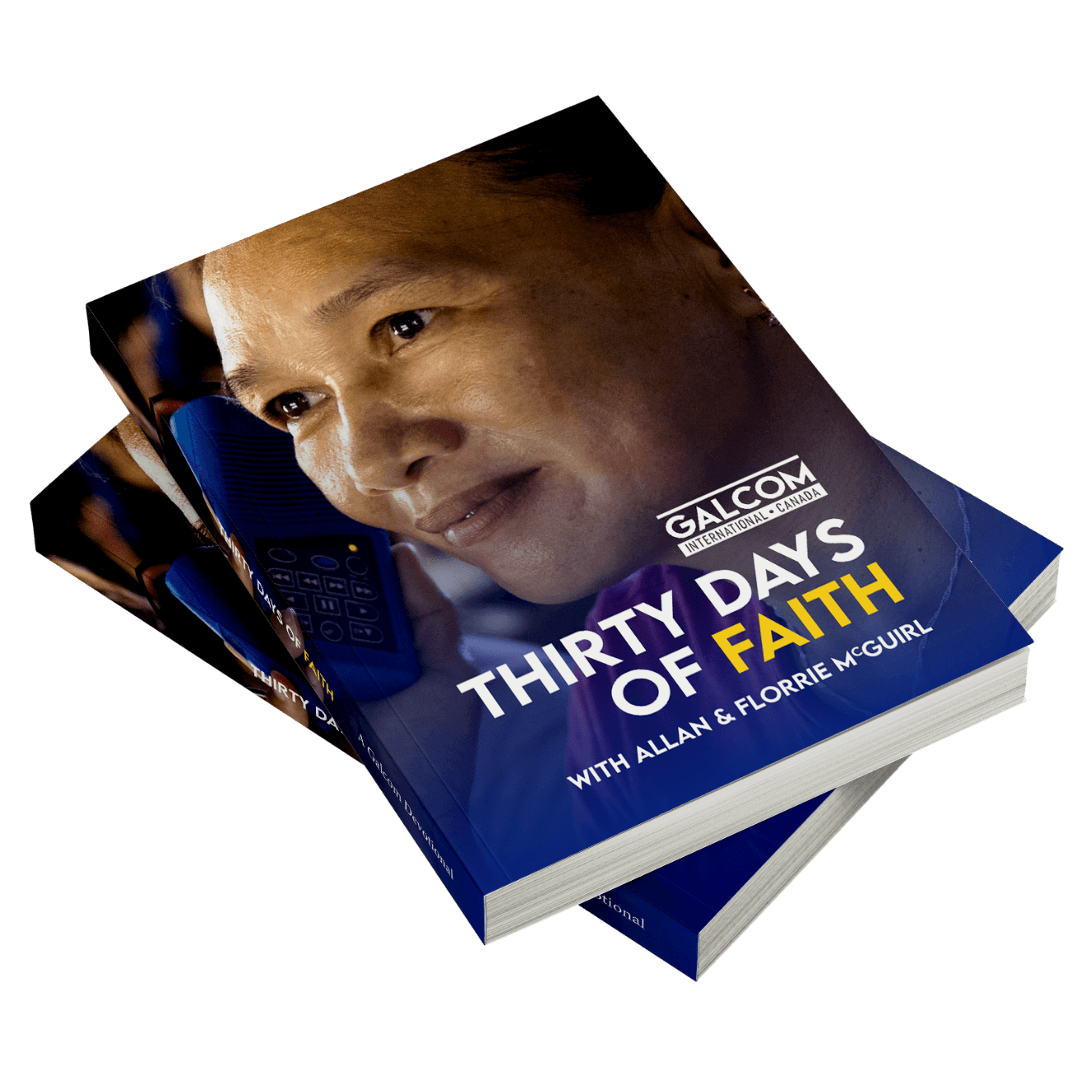 "The journey may be long or steep; it may be short or narrow; … It's different for each of us, tailor-made by Jesus Himself according to our various abilities… filled with spiritual blessings and loving encouragement; and we follow on with anticipation, walking in faith because He is faithful."
Sign up now to download your copy of Thirty Days of Faith!
The Galcom Ministry
In 1989, God brought together three men from very different circumstances to bring His message of salvation and love to unreached people through radio.
Our vision is to see the Gospel of Jesus Christ shared with every tribe, tongue, and nation.
Today, God continues to use Galcom International to share His Word. We provide durable technical equipment — solar-powered, fix-tuned radios — for communicating the Gospel worldwide. Thirty-four years after we started, almost two-million radios have been distributed in more than 140 countries. Millions of people hear God's Word daily through the Galcom ministry!
Sign up to receive your copy of our 30-day devotional and learn more about the miraculous story of Galcom International.