Country: South Sudan
Ministry: Every Village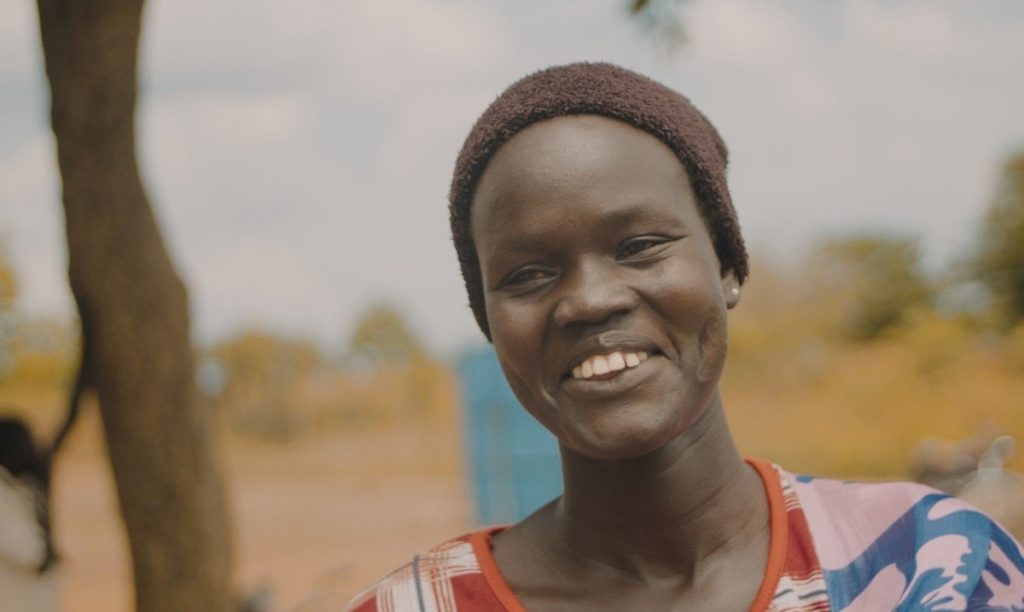 Monica is from Mabior Yar, a village that is a full-day's walk to the Döör FM radio station in South Sudan. Monica's story is one many women in South Sudan face. Her late husband was heavily involved in witchcraft; she believes the spirits controlling her husband were what led to his downfall. He was overtaken by pride and jealousy, resulting in his attack on a shop owner, and he was then charged for the man's murder and sentenced to death. Monica received one of Galcom's solar-powered radios during a distribution in 2016. Through the radio, she heard of Jesus and wanted to follow Him. Sadly, her husband said he would not allow it and remained hardened against God up to the day of his execution. Monica is now a widow and left to care for her six children. But she now has hope! One day she traveled all the way to the radio station to bring them a goat; this expensive gift was a thank-you to the radio station for changing her life. When she heard that more Galcom radios would arrive this past November, Monica had a big idea. She went out to get a sizable loan so she could buy 75 radios to hand out to her neighbors. She couldn't keep the Good News that she had received to herself!
Note: This story is from Every Village's 2019 update to Galcom International. Every Village charges $1.50 per radio, or the price of half a chicken, to ensure the radios are given out in a culturally appropriate and contextualized way.