Thank you for your interest in the Galcom Streamer. Here is what you may be looking for: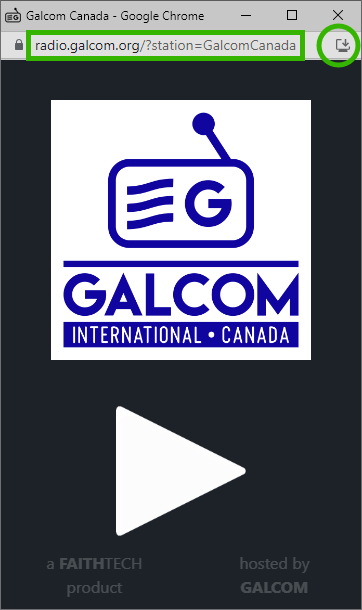 Save the player locallay. See the green circle in the screenshot above for the desktop version.
The same option exists on smart phones. Look for the option called "Install" or "Install app" or "Add to Home screen".
On the iPhone, hit the "Share" button and scroll down.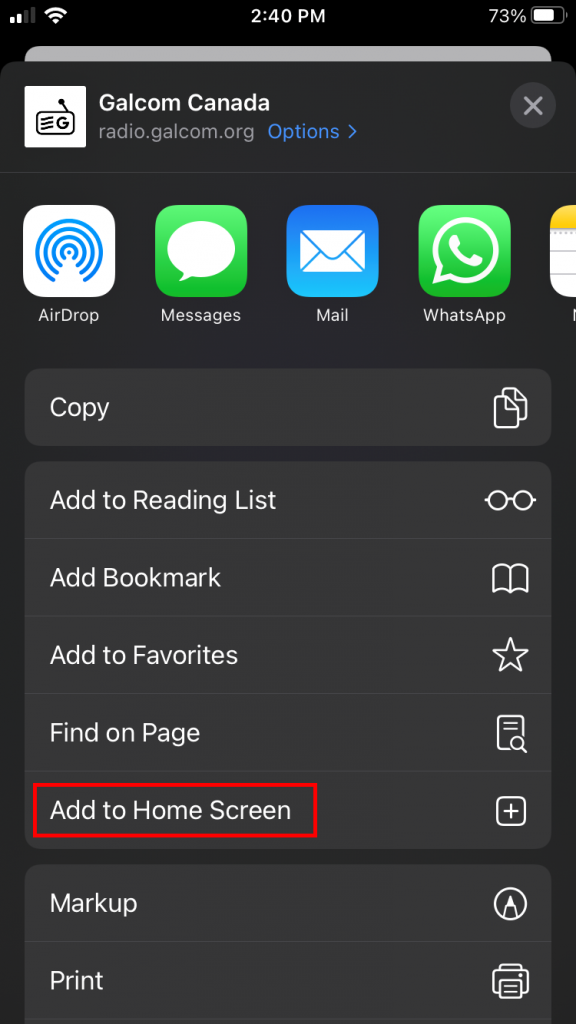 If you have questions, please send an email to tech <à> galcom <.> org